Welcome to the Sunset Strip
The place where all the action is!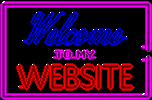 WELCOME TO THE BEST SITE ON THE NET MANAGED BY KAZ, SEB AND AUSHTIN
WE HOPE YOU STUDY THE CONTENTS OF THIS SITE AND FIND INNER PEACE
THIS SITE IS GONNA GO THROUGH A MASSIVE UPGRADE
What is the Sunset Strip?
obviously the
best site
on the net

i know because i made it myself in front page 2000
(honestly this site is best viewed at 1024 x 768)
Who are you?
Kaz - The super rad dude with the mean attitude B-)
Salvador - lost his train of thought.
Seb - He raised Phil and loves the ladies.
Aushtin - Blue hair, don't care.




chillin outmaxin relaxin on a train
Where is the Sunset Strip?
QUEENSLAND AUSTRALIA HELL YEAH
When did you become a thing?

How do I join?
you're already a member, dude
get with the program
Hella Rad Stuff Right Here If I Do Say So Myself





Last Updated: 9th November 2017